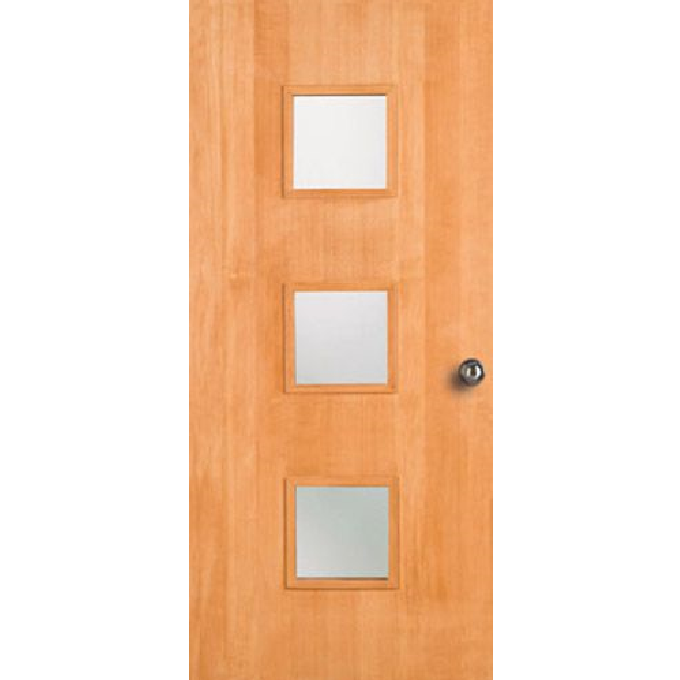 3 Square Light - Exterior Modern Mid Century Solid Unfinished Doug Fir Wood Door
Original price
$2,195.00
-
Original price
$2,195.00
Current price
Starting at:

$2,195.00
[Item Code: 49906 Fir]
3 Square Light
Exterior Modern Mid Century Design Solid Unfinished Doug Fir Wood Door [1-3/4" Thick]

Width
6'-8" [80"]

8'-0 [96"]

30"
$

2,195.00

$

2,495.00

36"
$

2,195.00

$2,495.00

42"

$2,495.00

$2,795.00

- Shipping to any residential or commercial address nationwide
* Shipments to Alaska and Hawaii, please contact us for a quote
Door "Slab" Orders:
Doors are Delivered Unfinished, Slab Only
* No frame, casing or hardware are included, unless otherwise noted. Door is not prepped for hinges or a handle.

Pre-Hung Orders:
- Single Exterior: Add $449.00 for an Exterior Single Door pre-hung unit in matching Oak jambs.
- Double Exterior: Add $649.00 for an Exterior Double Door pre-hung unit in matching Oak jambs.
This is a knocked down pre-hung door option that is easy to assemble and to install. Door slabs and Jambs are precisely pre-machined to match each other at the assemblage points.
Description:
Lux Doors carries a variety of Mid Century contemporary sleek style, high quality solid core wood doors handcrafted from the finest species of wood. Best-known for its sharp, clean lines, minimal decoration, and connection with nature, mid-century modern architecture is an American architectural movement. Built for performance, durability and beauty for long years of enjoyment. Being a manufacturer, we can offer the lowest prices and great lead-times. Available pre-hung option on all doors which includes frame, hinges and hole prep for handle & latch.
Specifications:

Built to last with engineered frame and warp-resistant technology
Engineered stile and rail construction protects the door against warping, shrinking and splitting
Stile and Rail core contains the same wood species and provides superior durability with excellent sound-damping qualities
Door Thickness: 1-3/4" Thick
Finish Type: Unfinished
Wood species: Doug Fir
Can be used for Interior application
Pre-Hung Available: Single door, Double door
Warranty: All Lux Custom Wood Doors warranted for 1-year.
Packaging: Loose